Regular price
$30.00 USD
Sale price
$26.00 USD
Unit price
per
Sale
Sold out
Introducing our Rose Sugar Scrub, the secret to achieving a luxurious spa glow right in the comfort of your own home. Say goodbye to dull skin and hello to a radiant complexion with this indulgent scrub.

Formulated with a carefully selected blend of nourishing oils, our Rose Sugar Scrub works wonders to revitalize and rejuvenate your skin. The combination of Grapeseed Oil, Jojoba Oil, Argan Oil, and Rosehip Oil provides your skin with essential hydration, acting as natural humectants to lock in moisture and prevent dryness throughout the day.

But it doesn't stop there. Infused with the delicate fragrance of rose essential oils, this sugar scrub not only polishes away dead skin cells but also indulges your senses, creating a truly pampering experience. The heavenly aroma will transport you to a blissful oasis, leaving you feeling relaxed and rejuvenated.

And let's not forget about the added benefits of Vitamin E and Mica. Vitamin E is known for its powerful antioxidant properties, helping to protect your skin from environmental stressors and promote a youthful glow. The subtle touch of Mica adds a gentle shimmer, leaving your skin looking luminous and radiant.

With our Rose Sugar Scrub, you can enjoy the luxury of a spa treatment whenever you desire. Treat yourself to soft, silky, and healthy skin that will have heads turning. Experience the transformative power of our Rose Sugar Scrub and embrace a radiant complexion that will leave you feeling confident and beautiful, inside and out.
Share with friends
Ingredients

Sugar, Grapeseed Oil, Jojoba Oil, Argan Oil, Rosehip Oil, Essential Oils, Vitamin E, Mica
Care & Use Guide

For best results, use a spatula or spoon to remove product, and keep water from getting in the jar.
Apply to skin and gently spread the oils while massaging the sugar onto your skin. Rinse off with warm water and pat dry. The light-weight, luxury oils will absorb into your skin quickly, but feel free to continue massaging them into your skin if necessary.
Shipping & Return policy

Shipping, Returns & Handling Policies

Terms
Payment for orders must be verified & processed in full before orders will be shipped.

Shipping
Currently, you're entitled to free shipping on all orders totaling $50 or more.  Our "Subscribe & Save" program with our bar soaps is also offered with free shipping as well.  All other orders will include typical shipping/freight fees.  All shipments are FOB Hudson, Ohio. Orders are processed immediately and sent to fulfillment. Shipping is generally within 72 hours.

What if I entered the wrong shipping address?
We will always ship to the address you provided. If there is a specific address other than provided, you would prefer me to ship to please let me know at checkout. We cannot be held responsible for incorrect addresses.  It is your responsibility to ensure that all your order information is correct before submitting the order.

Why haven't I received any emails confirming my order or shipping yet?
Check your spam box. You should receive an email from us, confirming your order & then another email notifying you when your order is shipping. If you have any questions regarding your order, check your profile on our website, and review order status. For other questions about an order you placed, email us at info@SBUskincare.com.

When will my order be shipped?
We process, pack, and ship orders twice weekly.  It's estimated that our clients typically see a delivery time of as much as a week after processing, but this time can vary, of course, depending on several factors, many of which are out of our control.  If you would like to see if we can somehow expedite your shipment for quicker delivery, email us at info@SBUskincare.com BEFORE you place the order online.

Do you ship on the weekends?
As we only currently ship twice weekly, placing an order on Saturday or Sunday means that your order will be processed, packed, and sent on the first ship day of the following week.  When trying to plan for a specific delivery's arrival, don't count the weekends in your counting!

Will you ship to International Locations?
We currently only ship products to the addresses in the continental United States.

Will you ship to Alaska/Hawaii?
We currently only offer shipping to the 48 continental states. 

Force Majeure
SBU Skincare is not liable for any damages as a result of any delays caused by acts of God, fire, accident, strike, terrorism, delay in transportation, acts in compliance with applicable laws, or any other causes beyond our reasonable control.

Prices
Prices are subject to change without notice and will be those in effect at the time your order is placed.

Do you guarantee your products?
We want you to be 100% satisfied with our products. If for any reason, you're not satisfied, let us know. We'll do our best to make it right for you. Please keep in mind the nature of natural, personal care products, and understand that we cannot accept items in return, for exchange.  We understand that everyone is different, and we're happy to help you find a replacement product that you'll absolutely love.
View full details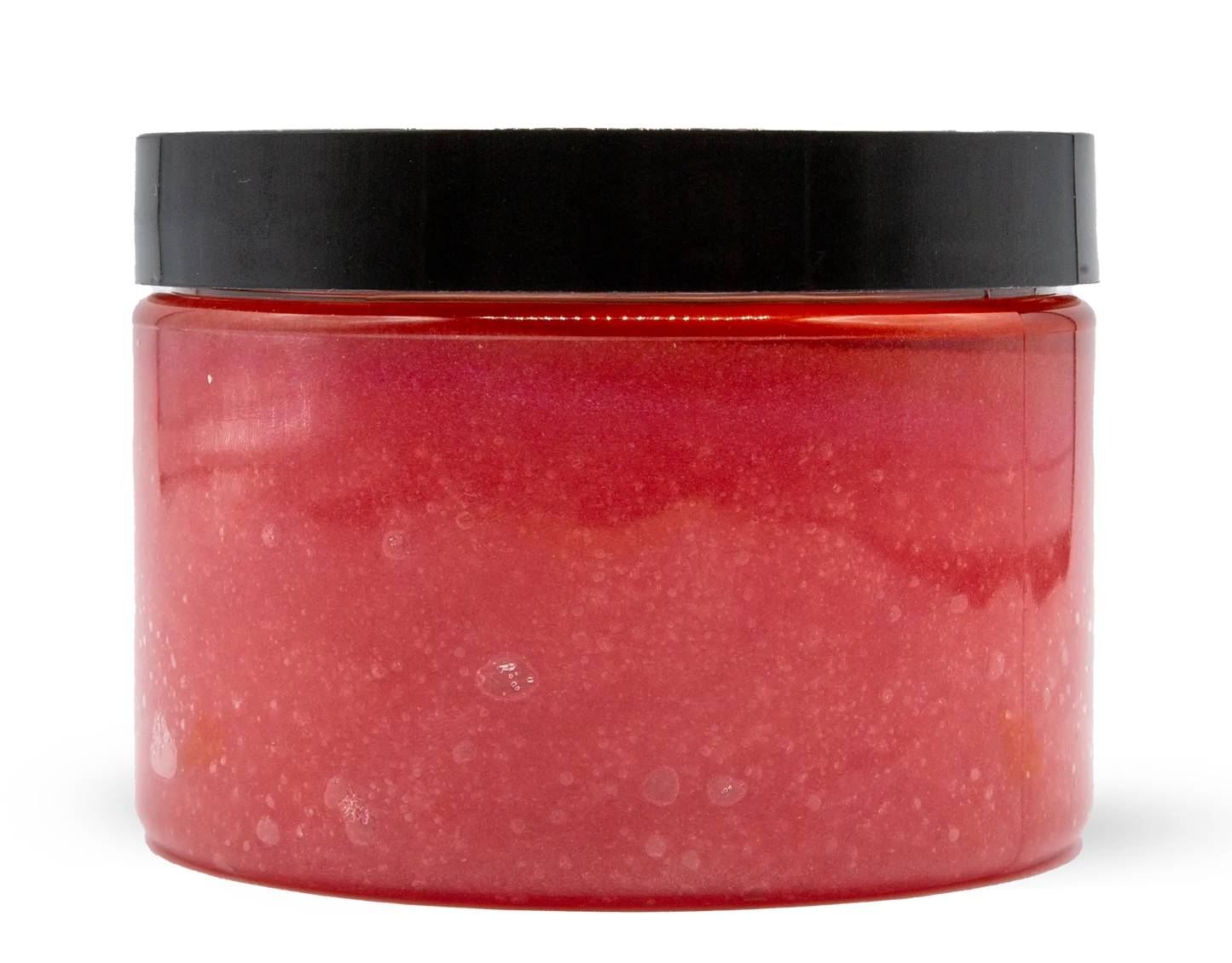 I love roses!
Not only does this rose sugar scrub smell amazing but I also loved how my products were shipped. It came it a very cute box. The pretension was fabulous. They really care about their costumers. - Marie K. Newark, NJ
I love the smell of roses!
I love the small of roses. I'm happy that SBU Skincare put the smell of roses in this sugar scrub. Thank you for an amazing experience SBU!
A rose by any other name would smell as sweet
I purchased a bunch of products from SBU and here's what I think of them. First off, it was packaged very well. The box looked very cute. I was surprised by all the detail that went into making this look so good. Presentation and first impressions means everything! Next, I love the smell of roses to I had to try this Rose Sugar Scrub. It's smelled amazing and it made my skin feel very smooth. A+
What Others Say
"Every product I've received has been amazing!  I can't handle strong perfume smells really well, and these products have the most wonderful, fragrant, scents. Very creamy, The soaps have a great lather, smell nice, and are a generous size.  The products of theirs I've used so far have really made a difference in how my skin feels.  Highly recommend!"   -  Bev H.
Medical Advisory

We believe in the benefits associated with the natural ingredients in our handcrafted soaps, lotions, balms, and other skincare products. We're proud of our products, and believe that overall, they are much better for your skin, for you, and for the planet!

Read More

FAQ

Find answers to all your questions and more at our comprehensive and complete Capstone Soapery FAQ.

See FAQ